Tutorial: Monitoring a Service
The registry is capable of monitoring the services. In this tutorial we will take a closer look on that feature.
Registering the article service.
Make sure you have running the standalone version of the registry. Besides the registry the distribution contains some abstract WSDLs for testing purpose. For this tutorial register the article service. You can find the WSDL under:
http://localhost:8080/shop/article.wsdl

If you don't know how to register a service, take a look at Register a Service.
Changing the service definition
Open the WSDL file of the service. You can find it in the installation directory of the registry under: [registry]/jetty/webapp/shop/article.wsdl. Add a new element to the complex type CreateType as follows:

<xsd:complexType name="CreateType">
  <xsd:sequence>
    <xsd:element name="article" type="ns1:ArticleType"></xsd:element>
    <xsd:element name="label" type="xsd:string"></xsd:element>
  </xsd:sequence>
</xsd:complexType>

      
Monitoring
Open the Registry Main Page and go to the service ArticlePT.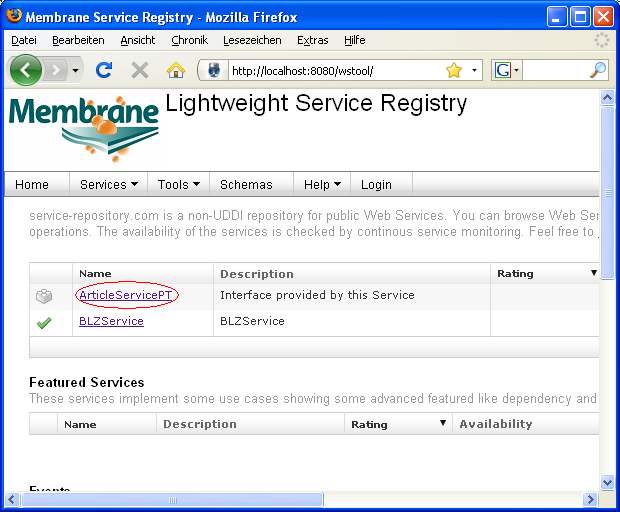 Figure 1:
Membrane Registry main page
Click on the link check for updates. As an alternativ you can wait until the Registry updates the service.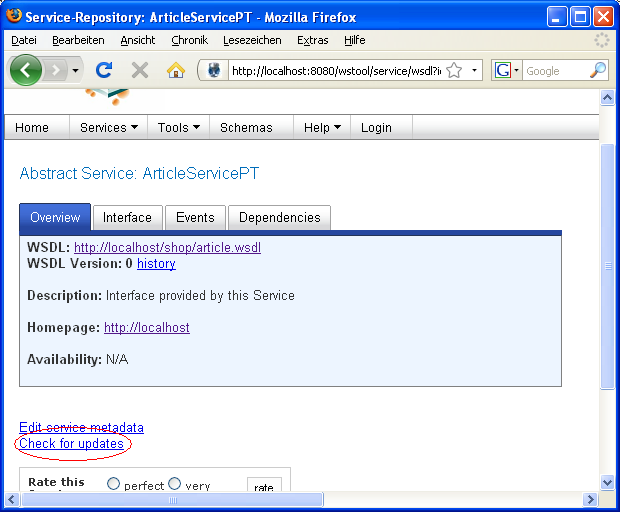 Figure 2:
You can manually check for updates.
Take a look at the changes.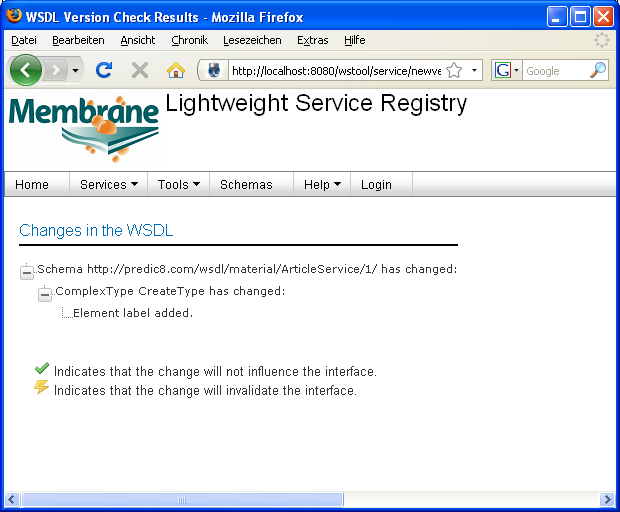 Figure 3:
Summarizing the changes.