Using Membrane Monitor as Proxy for Firefox
This short article describes how to use Membrane Monitor as a HTTP proxy with the Firefox Browser. If you have not already configured the monitor to work as a proxy, please follow the instruction in Using Membrane monitor as HTTP Proxy.
First open the Firefox options by clicking Options... in the Tools menu.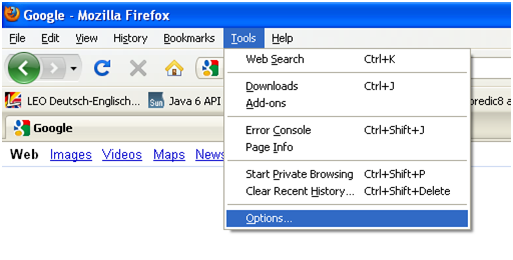 Figure 1:
Firefox Options
Click on the Network tab. There you'll find the Connections section with the Settings button. Click on that button.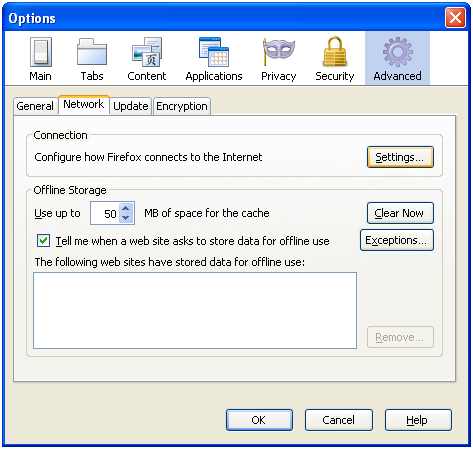 Figure 2:
Firefox Network Options
Choose the Manual proxy configuration. Specify the host where Membrane Monitor is running. If the monitor is running on the same computer choose localhost. Also specify the port number of the proxy rule. Then click on OK.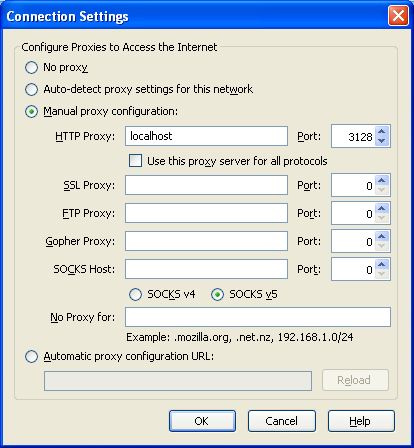 Figure 3:
Firefox Proxy Settings
Now you can start surfing with Firefox. Just visit one page.
Figure 4:
Testing the Proxy
Now have a look at the monitor. It should show the message exchange between Firefox and the visited Web servers.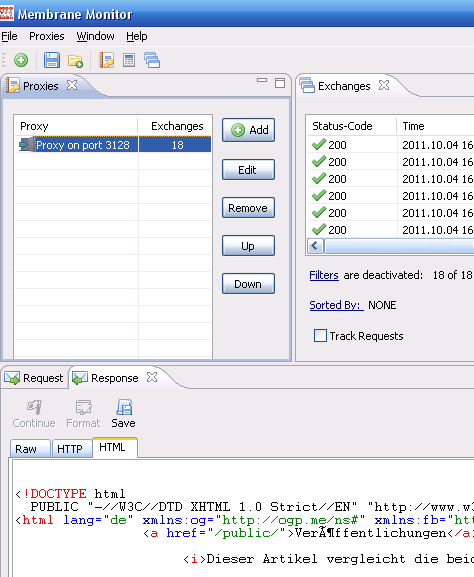 Figure 5:
Captured HTTP Requests and Responses